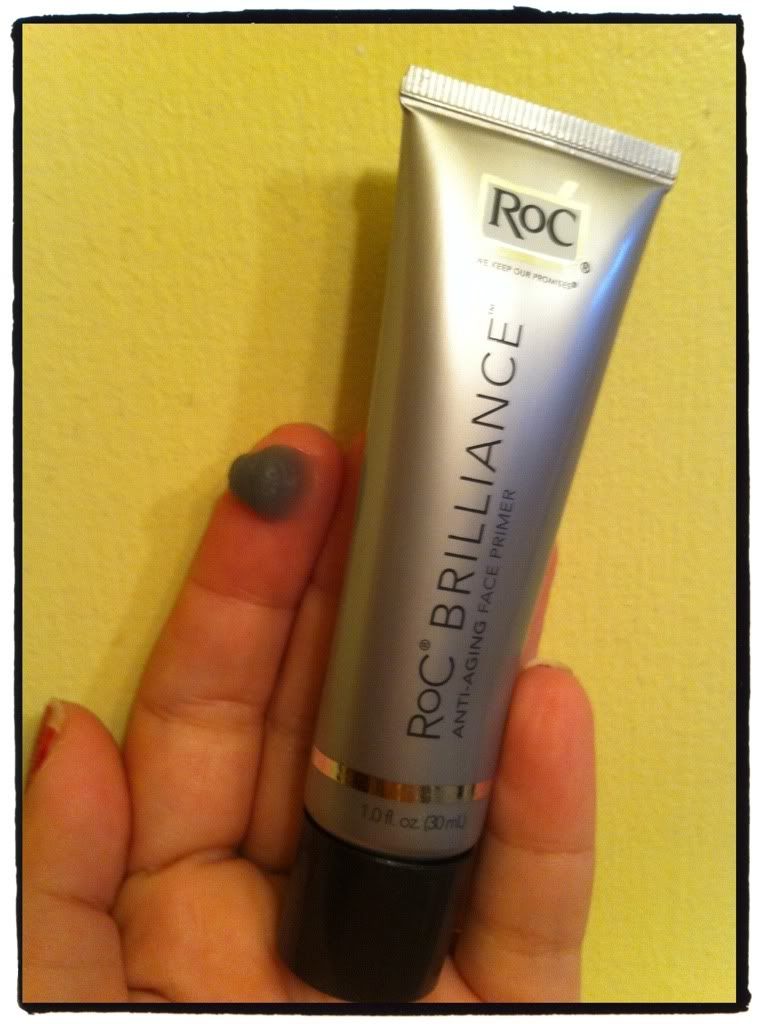 I think I've made my obsession with French skin care and makeup pretty clear, but I've come across a new-to-me brand that is not only French, but easy to find. Chances are you've seen them on the shelves of your local drugstore. I know I have, but until recently, I had never thought to try the line.
I was in need of a new primer to try, having exhausted my stash, and purchased RoC's Brilliance Anti-Aging Face Primer
. When I first put a touch on my finger, it was gray, which was a little disconcerting. However, it applied like a dream – going on smoothly and minimizing the appearance of pores and the fine lines around my eyes.
RoC's Brilliance Anti-Aging Face Primer
 is available at CVS, Ulta, WalMart, Walgreens, Duane Reade, and Rite Aid for about $23.99. I highly recommend it, and a tube will last you a good long time.
© 2011, Retrodivas Beauty. Some rights reserved. Retrodiva's Beauty Blog by Meredith Edwards-Cornwall is licensed under a Creative Commons Attribution-NonCommercial-NoDerivs 3.0 Unported License. Based on a work at www.retrodivasbeauty.com.